Welcome to UMBC
September 1, 2017 2:38 PM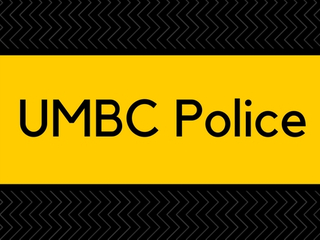 We hope you are enjoying your classes and events on campus. We encourage you to join UMBC Police group on myUMBC. We'll be posting emergency alerts, updates on crime, events and other important news. The UMBC Police Department is committed to protecting all members of the campus community and we are available 24*7.
In Case of Emergency:
For immediate responses dial x55555 from any campus phone or 410-455-5555 from any other phone..
Address: UMBC Police Department 1000 Hilltop Circle Baltimore, MD 21250
Emergency Phones: There are emergency phones installed around the campus along sidewalks and buildings. Look for a telephone with a blue light above it. These phones connect directly to our department.
Emergency Text Alerts: Sign up for UMBC Emergency Text Alerts