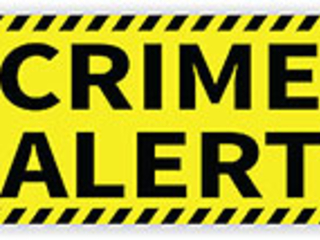 Crime Alert from the UMBC Police Department 410-455-5555
Crime Alerts are issued to inform the UMBC Campus of any situation that poses a potential threat to the safety and/or property of students, faculty, staff, and visitors of the campus.
On April 23rd, 2017 at approximately 9:10p.m. a female student was attending a concert at the RAC when she was sexually assaulted.  The victim reported to police that the suspect grabbed her right breast over her clothes.  The suspect is described as a white male between 18 and 20 years old, approximately 5 feet 6 inches tall, he was wearing a white t-shirt and blue and white basketball type shorts with the words "wrestling" and "blue" on them, and he had a scar over his right eye.  Anyone with information about this incident should contact Detective Chet Smith at 410-455-2891 or smithcht@umbc.edu.
This information is being released in accordance with the federal Jeanne Clery Disclosure of Campus Security Policy and Campus Crime Statistics Act. The Clery Act requires all colleges and universities that participate in federal financial aid programs to keep and disclose information about crime on and near their respective campuses, including campus safety notices of incidents that may represent a threat to the safety of students or employees.
The only person responsible for sexual misconduct is the perpetrator. It is a violation of University policy (http://humanrelations.umbc.edu/sexual-misconduct/umbc-resource-page-for-sexual-misconduct-and-other-related-misconduct/) to engage in sexual activities without consent. Someone incapacitated due to alcohol or drugs cannot consent to sexual activity. A University student or employee in violation of sexual misconduct policies faces sanctions up to and including expulsion or termination.
With no intent to victim blame and recognizing that only abusers are responsible for their abuse, the following are some strategies to reduce one's risk of sexual assault or harassment (taken from Rape, Abuse, & Incest National Network, www.rainn.org): if you are uncomfortable with someone's behavior or feel threatened, remove yourself from the situation; be aware of your surroundings; try to avoid isolated areas; trust your instincts; make sure your cell phone is with you and charged; don't allow yourself to be isolated with someone you don't trust or someone you don't know; when you go to a social gathering, go with a group of friends; don't leave your drink unattended and don't accept drinks from people you don't know or trust; and watch out for your friends.
Bystanders play a critical role in the prevention of sexual assaults and sexual misconduct. Bystanders are not directly involved, but can intervene, speak up and do something about a situation. The University of Maryland Baltimore County promotes a culture of community accountability. If you or someone else is in immediate danger, call 9-1-1 or 410-455-5555 immediately.
If you believe a crime has been committed, call 9-1-1 or 410-455-5555 immediately.
To report a sexual assault or other report of sexual misconduct, call the UMBC Police at any time at 410-455-5555. Individuals may also report sex offenses to the University's Title IX coordinator at 410-455-1606 of bhoye@umbc.edu.  Please visit http://humanrelations.umbc.edu/sexual-misconduct/ for on and off campus resources related to sexual assault and misconduct.